Recently, we've been talking about Names, Problems, Solutions, Ideas, Special Sauces, and Customers, we even talked about how to interview your customers, but what we failed to describe is why are interviews important.
You might have some ideas, but we'll give you 5 most important reasons, why interviews are important! Are you ready? We sure hope you are!
1. Getting to Know your Idea Better
Sometimes, wait, always, you believe that your idea is the best out there! Hold your horses there! As you won't know that it if you don't ask questions, and that's when the interview comes handy. You might think that you know every aspect of your idea, but then,  just another Joe comes around and says something so out of blue that you start wondering: "Wait, he is right, I should implement this."
So, trust SockSeed on this, before moving forward with anything it's always better to get an idea of a stranger about your idea, but be careful not all of them will sugar coat their words like our grandma's do!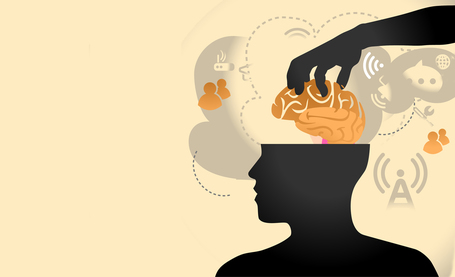 2. Find More Problems, and Solutions.
Yes, talking to people will open up your eyes to many things:
is your idea valid?
Is the problem current, or you need to focus on something else?
Are your solutions handy to others?
All, that and much more, but without asking the questions that SockSeed helps you generate, or your own you won't know if you should go further, and you don't really want to blindly jump into the abyss now, do you? It's better to come up with as many useful problems and even solutions to help you get to know your idea better and getting those customers to buy from you!
3. Getting to Know your Customers
Remember we told you how Customers are important? well, we'll be repeating ourselves today, but this time in the context of interviews!
How do you get to know your customer? And don't forget that you have yet to launch your business and are just looking into the market to know if you'll have some of them buying your product.
Here's where the Interviews come in handy. This way you get to know your customer before you even start selling your product and trust us, you need to it, as sometimes you might have an awesome idea, but it's just not what your customers need right now, so they might shift your focus to something more urgent!
Related: How To Interview Customers
4. Finding the best Price
Pricing is always a big issue, you don't want to overprice your product but at the same time, you don't want to sell it too cheap. We know, you usually start a business to make a profit, not because you just want to start a business.
And that's where interviewing random or not so random people will help you understanding how to price your future product. You might already have an idea, but talking to those people and asking them:  "If there was such a product, how much would you pay for it?" is always the valuable asset in your future development.
If you are creating a new type of alarm clock and price it at $30, you do need to know if people are willing to spend $30 on your device, or they'll just opt for $5 shrieking alarm clock.
Now, this point should be nothing new, it combines all of the points mentioned before. Interviewing random people, should they be prospective customers or not, gives you the insight about your idea that you can't give yourself.
Validation of your idea is key before you start developing the product. And let's be honest here, you don't want to spend money and time on something that might not work out. Think of an interview as a test run before your actual thing. But don't forget that if someone does tell you that he would buy your product if it was available, it doesn't mean he/she will. There's always risked involved. You just need to either take it or not, but interviewing people is a MUST!
So, where do you get started?
Did we hook you up on conducting that interviews? But now, you're thinking what questions to ask or what format to have them in? Don't worry there, SockSeed has you covered! We create a template of questions for you, you just need to send them out or print them and start interviewing people! Yup, we're that cool, and if you have questions, we're here for you guiding on every step of your journey!
Why are Interviews Important?
Click To Tweet
Join Our Newsletter
Join our weekly newsletter. We send out startup & entrepreneurship goodies right to your inbox!
No Spams. We hate them too!